Statistics
We have
2331
registered users
The newest registered user is
yasmeen kousar
Our users have posted a total of
5673
messages in
3716
subjects
December 2017
| Mon | Tue | Wed | Thu | Fri | Sat | Sun |
| --- | --- | --- | --- | --- | --- | --- |
| | | | | 1 | 2 | 3 |
| 4 | 5 | 6 | 7 | 8 | 9 | 10 |
| 11 | 12 | 13 | 14 | 15 | 16 | 17 |
| 18 | 19 | 20 | 21 | 22 | 23 | 24 |
| 25 | 26 | 27 | 28 | 29 | 30 | 31 |
Calendar

Who is online?
In total there are
8
users online :: 0 Registered, 0 Hidden and 8 Guests :: 1 Bot
None
Most users ever online was
89
on Wed Feb 16, 2011 7:54 am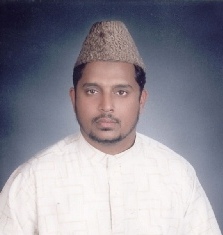 Introduction of Mr. Sabeeh Ud Din Sabeeh Rehmani:
To be blessed with a good voice and then to have the opportunity to perform Naat in front of a huge audience sure is a great honour.Sabeeh Ud Din Sabeeh Rehmani is one such blessed person. He has recited Naats since his childhood and has also composed various Naats which are famous worldwide. He also holds a Master's degree in Political Science.
Do you think getting awards is a good motivation for a Naat Khawan, like it is for people from other fields, & helps them perform better?
Sabeeh Rehmani: Yes, of course, who doesn't want to be appreciated for doing good work? The Canadian Government has given me an award and it is a pleasure for me. Awards are a form of appreciation; they boost confidence and help perform better.
What is the procedure of selecting Naat Khawans by Radio and Television? Are there auditions, short listings & selections on merit in this field as well?
Sabeeh Rehmani: Naat Khawans to my perception should be selected according to certain criteria. In the past, Radio used to be an institute where according to certain standards a person would be selected as a Naat Khawan. The scenario is altogether different now. No such standards prevail now. Just anybody is selected to read Naat. No importance is given to special Kalam, good voice and the pitch, etc. Nowadays Naats are also being composed on song tunes, which are paying all the more disrespect and degradation to the field of Naat Khawani. The media should keep a close watch on such things and try to maintain its standard so that respect is paid to such a honorable field. Auditions and short listings should be continued like it was done in the past so that a standard and authenticity is maintained.
How are Naats recorded? Are there retakes and editing like in other television programs?
Sabeeh Rehmani: Actually, no. We do lot of rehearsals and practice sessions, therefore there is no need for retakes or editing when recording Naats.
Do you think the media has been fair in promoting music so much and Naat very little, comparatively?
Sabeeh Rehmani: The media has an intense impact on the people. Since we are a Muslim nation, there is a need to show such programs on TV. But the media authorities say they don't get sponsors for religious programs. On the other side if a musical program runs, it gets good sponsors
The tragedy is that we haven't tried to create Islamic culture in our country. We do present programs of Naats and Hamds but the due coverage this field deserves is not being given as yet. In Gen. Zia Ulhaq's time Naat Khwani was promoted a lot. Since then not much work has been done. What we can to do is to make it a need of our lives and I am sure we will be able to give Sana Khawani a prominent place in the media and also a permanent place in the hearts of the people.
Since you write Naat as well, what are your feelings when you are writing a Naat?
Sabeeh Rehmani: Writing a Naat is a big responsibility. I have very different feelings when I write a Naat. Before writing a Naat I think about Rasool (P.B.U.H.), his pure character, his lifestyle, his love towards Allah, his Hadiths, the problems he faced, the environment around him, etc. I sit at one place and then I imagine. Believe me, it creates a connection between pure environment around Rasool (PBUH) and myself. I feel very relaxed and pure, no concern with the outside world. When I reach this stage I start writing Naat with all my heart, keeping the standards of Naat. After finishing, I can feel the difference between the state while writing and after it. It is amazing.
How would you compare the standard of yesterday Naats with those of today?
Sabeeh Rehmani: The standard has definitely changed. Naats of yesterday were far better than those of today. Previously people used to recite Naats for making a relation with our Holy Prophet (P.B.U.H). This used to be the scenario of Urdu Naats. The standard of Arabic and Farsi Naatshas not deteriorated but the standard of Urdu Naats has certainly deteriorated.
What are the different types of Naats?
Sabeeh Rehmani: There are three types of Naats. First of all, Islahi Naat, which is basically about the Holy Prophet PBUH: the second type is Maqsadi Naat, which again is about the Prophet and has deep meaning: and finally Riwayati Naat contains historical facts and is recited in love for the Prophet.
Each category has various subcategories, but all of them are recited to show deep love and respect for the Prophet.
Does any Naat Khawan inspire you?
Sabeeh Rehmani: I personally like the style and delivery of Saeed Hashmi and Qari Waheed Zafar Qasmi.
After doing MA in Political Science, how did you think of joining this field?
Sabeeh Rehmani: Actually Naat Khawani has got nothing to do with your academic qualifications. I have been performing Naats since my child hood although I did my Masters only recently
You will find many a professionals performing Naats and Hamds. Naat Khawani in itself is a great honor. If one has a good voice, he should utilize his talent in this holy practice. Allah has blessed us with good voice so it's our duty to recite Naats and Hamds in the honor of Allah and his Holy Prophet (PBUH).
It was a pleasure interviewing you in the holy month of Ramzan and on a topic like Hamd/Naat. We have learned a great deal about Naat for sure after this interview. C U On Net?
Sabeeh Rehmani: Thanks. C U On Net 2
Q: Naat Khawani is certainly an Honor. Do Naat Khawans get the respect in our society that they deserve?
Sabeeh Rehmani: Yes, people really love and give respect to not only Naat Khawans but to every religious personality. I think it is because of this love and respect that you called me, Qari Waheed Zafar and other Naat Khwans.
Q: What should be done for the betterment of Naat Khawani from Govt. stand and also from public stand?
Sabeeh Rehmani: The supervision from Govt. plays a vital role. During the Government of Gen. Zia, lots of valuable steps were taken. From the private sector, many organizations arranged Naat Mehfils. National Bank arranged Naat competitions, PIA also arranged some Naat programs and got recorded the cassettes of Naat Khawans. Despite all this, there is still a lack of support, sponsorship and line of action. People are yet unaware of Naat Khawani. I think the Senior Naat Khawans may sit and think for its betterment. It's a tragedy that there is still no arrangement of training for new Naat Khawans. There should be a proper Naat Khawani courses designed by senior Naat Khawans.
Q: Do you plan to start any training institutes for upcoming Naat Khawans?
Sabeeh Rehmani: Basically I am not a Naat Khawan. I am working on three fields: Naat Goee, Naat Khawani and research on Naats. I am also running a "Naat Research Centre". So along with these activities I am unable to start any training institute. But in future, if I get chance, I would definitely offer my services for making of Naat Khawani courses.
Admin





Posts

: 146


Points

: 367


Join date

: 2009-06-01



SENIOR MEMBER





Posts

: 271


Points

: 757


Join date

: 2009-06-12



Mashalllah Mashallah! aisey hi thori log fans hein janab key
mery favourite naat khawan Sabih Rehmai sahab hi hein but
wo alag bat ha k lift nahi karatey hamein

wesy sahi kaha na
sabih bhai??
4-Star





Posts

: 47


Points

: 49


Join date

: 2009-09-19



---
Permissions in this forum:
You
cannot
reply to topics in this forum